Jack Roach On Getting Hayes-ed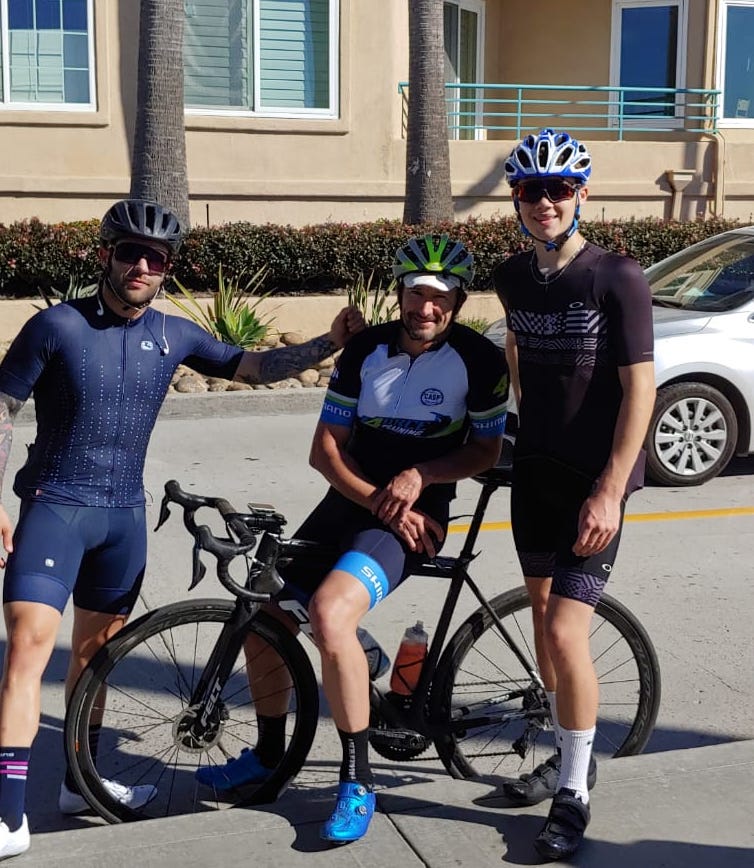 There's hazing and then there's Hayes-ing. Fortunately, for Jack Roach he's only been Hayes-ed. Well, and Fong-ed and Dunham-ed. Hey, it happens when you're the new kid training at the Hayes compound in Southern California and Roach is most definitely the new kid.
"Oh, definitely," Roach said when asked if he's been property introduced to Hayes-ing. "I've got two big sisters and not two big brothers so I'm not used to it, but I can take it and I'm fine."
Roach said his experience thus far at the home of four-time AMA Superbike Champion Josh Hayes has been incredibly positive. 
"It's been good, an eye-opener and I've been asking questions enough to annoy Josh," Roach said. "I've been asking loads of questions, training with Bobby Fong, Hunter Dunham and it's been good. It's a different type of training because, obviously, in Canada there's bad weather and I've never really cycled except for an indoor trainer and stuff like that. It's been really good and I've enjoyed it."
Seventeen-year-old Roach, who finished seventh in the 2020 MotoAmerica Junior Cup Championship with a best result of fourth, will again compete in the SportbikeTrackGear.com Junior Cup in 2021. But with a little twist. The Kawasaki Ninja 400 has been replaced with a Yamaha R3.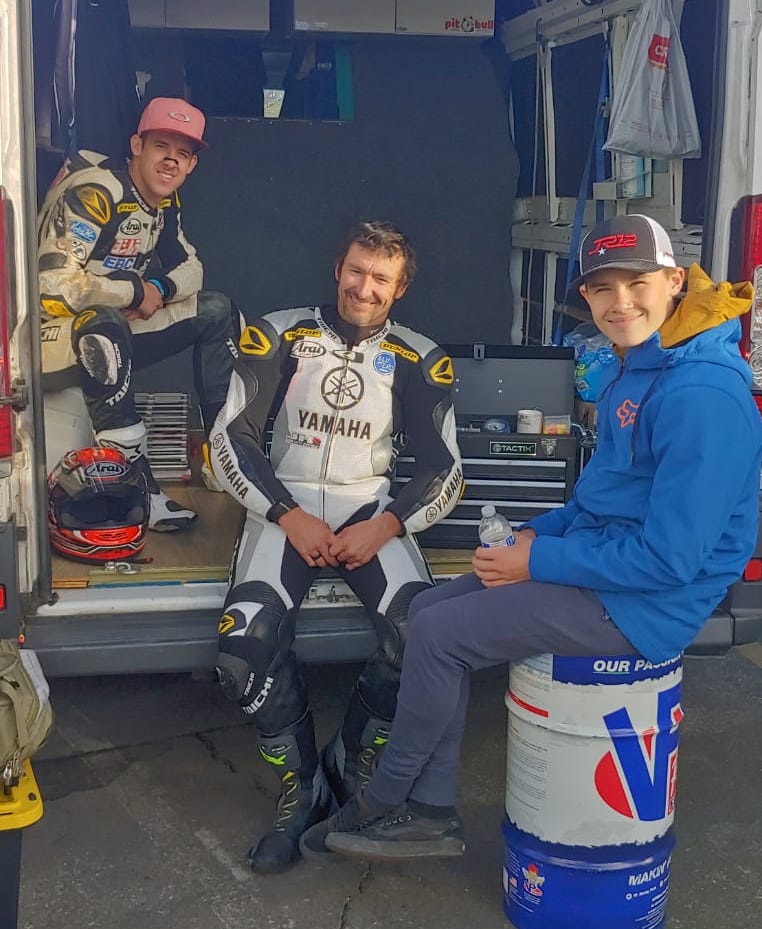 "The team is Jack Roach Racing, and we'll be riding a Yamaha R3," Roach said. "I wouldn't say it's a risk riding the Yamaha, but it's definitely a different decision as we will be one of the only, if not the only, R3 out there. Looking back at videos and stuff like that, I can't see anything that's wrong with the R3. I've tested it and I think the bottom end is better than the 400. Alabama (Barber Motorsports Park) isn't obviously a top-speed track, but from what I've seen and what I've raced against with Cody (Wyman), I don't see a big hindrance by riding the R3."
"It's good knowing that in my mind I feel like I will be the fittest kid out on the grid."

– Jack Roach
The son of a racer, Roach, who was born in London, England, has been racing since 2016, battling in not only his native Canada and in the MotoAmerica Series, but also in the British Junior Supersport Series. He knows there's still lots to learn and he also knows and appreciates that the time spent with Hayes and Co. is making him stronger and better prepared for what he hopes is a title run in 2021.
"It's good knowing that in my mind I feel like I will be the fittest kid out on the grid," Roach said. I think this gives me a little step up on the competition."
Getting better prepared oftentimes involves stepping out of your comfort zone and part of the Hayes training program is to ride motocross – something that Roach had never done until arriving in Southern California.
"Literally, my first ever time on a motocross bike was at Glen Helen on a 250," Roach said. "It was definitely an experience and I was thrown in the deep end. It was intimidating at first, but I'm used to riding bikes so it's not too bad. It's not like I haven't ridden a bike before. I know my way around a bike, so it was really good. We also rode at Perris, which is one of my favorites, and there I started really progressing and doing all the jumps and stuff like that. I felt quite good about myself."
There's motocross and then there's flat tracking. Roach can now say he's done both.
"I've also done some flat tracking and it's been good," he said. "Josh (Hayes) has been teaching me for the first time with a hot shoe on and that's been a really good experience for me. Josh has been teaching me quite a lot, yet he's been good with not just hounding me with information. I come to him, or sometimes if I'm doing something quite wrong, he will come and tell me. It's been a really good balance."
Roach will make his 2021 debut this coming weekend at Chuckwalla Valley Raceway before returning to Hayes' home for a few more weeks. Then it's off to another test at Road Atlanta and the start of the MotoAmerica season at the same venue, April 30-May 2.