Cody Wyman Set For KERmoto Kawasaki Ninja 400 At Road Atlanta Opener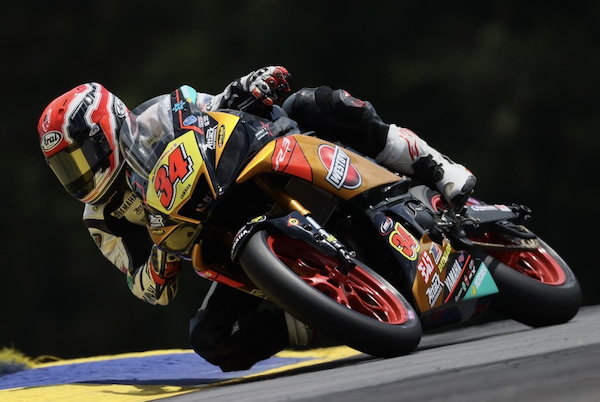 The following is from Cody Wyman Racing…
Cody Wyman will return in 2021 to contend for the SportbikeTrackGear.com Junior Cup championship in MotoAmerica. This time Cody is switching brands and will race the #34 KERmoto Kawasaki Ninja 400 at Road Atlanta for round one.
"I am very excited to start the season and get down to Road Atlanta," said Cody. "This is a new bike that was built for me by my dad, and I'm happy I was able to test once before the season opener. This small program was put together rather late, but I'm stoked to be back in the MotoAmerica paddock again this year."
The New Yorker competed in his first full season with MotoAmerica in 2020, and looks to build on the results from last year. Cody was very close to standing on the podium on multiple occasions and believes the changes made during the off-season can result in stronger finishes.
"I feel I was just missing a little bit on the bike last year, and with some new great people around me it should be another great challenge," said Cody. "My goal is to be there at the end to fight for a championship. To me, it seems like a 'super bowl or bust' kind of year. I think I have everything I need to be competitive. I can't thank everybody enough, especially KERmoto for coming on board so late in the offseason. Can't wait to see all the fans in Georgia!"